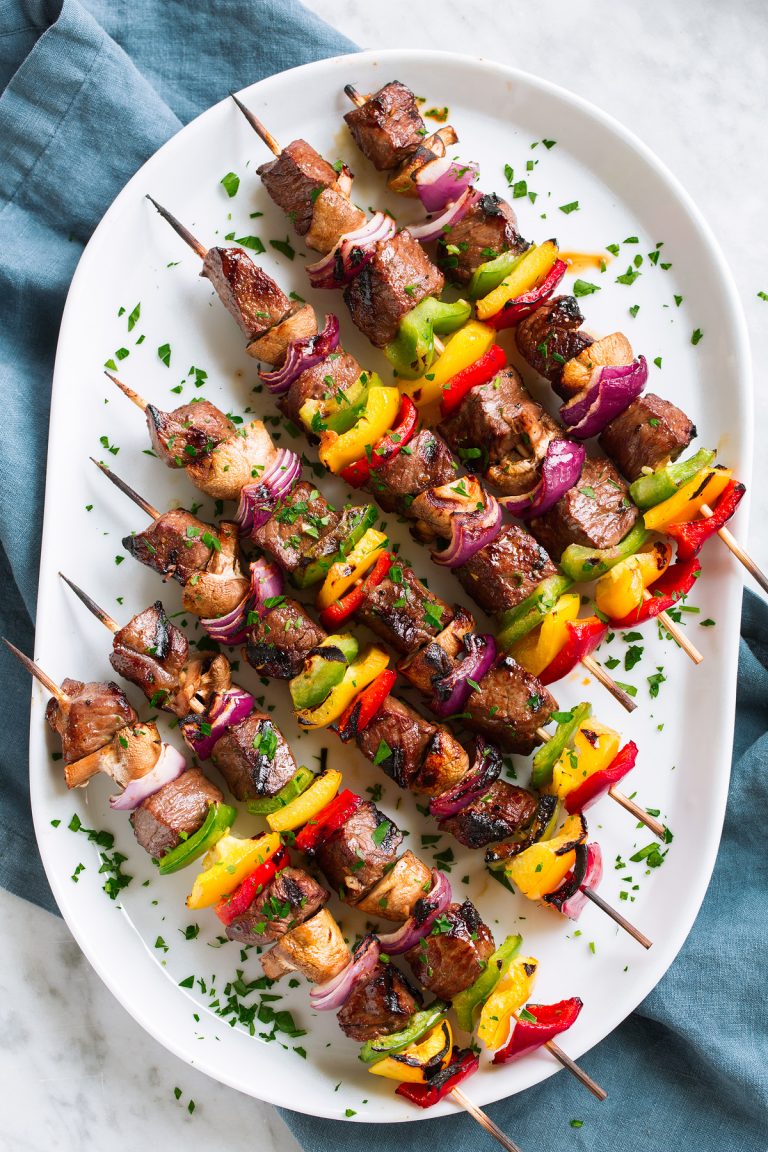 Steak Kebabs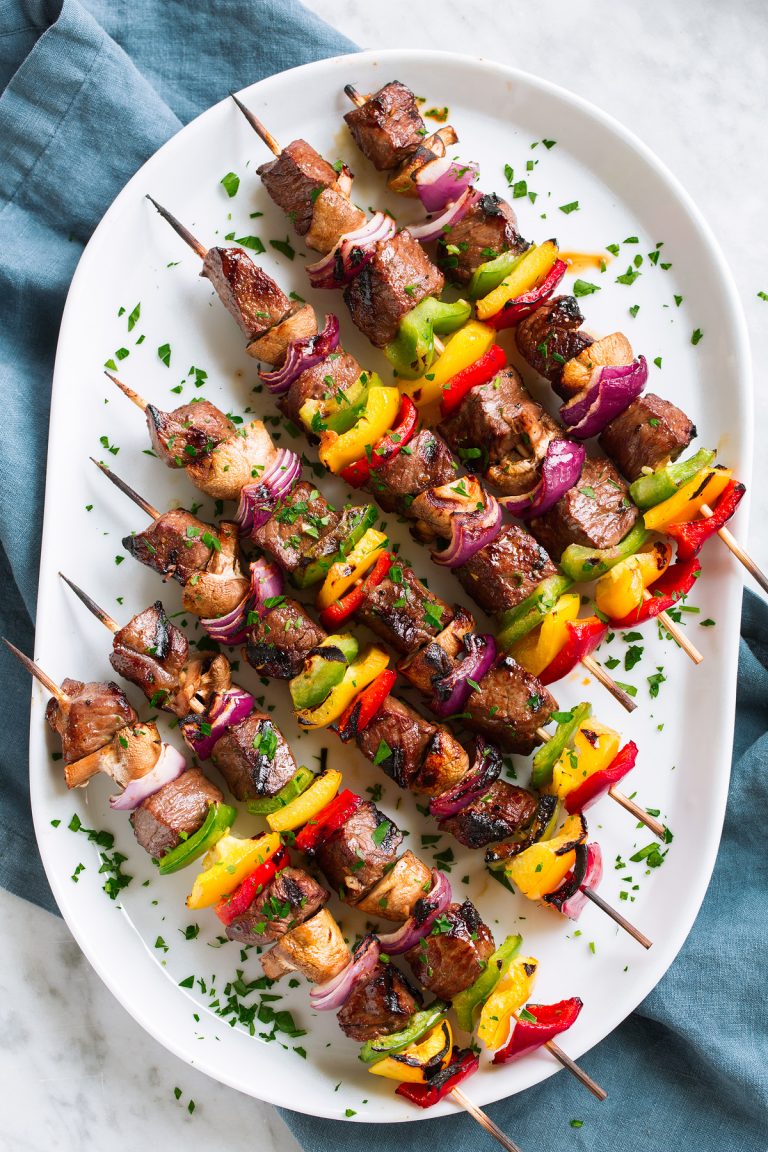 Ingredients Needed for the Marinade and Beef Skewers
Olive oil
Soy sauce
Lemon juice
Red wine vinegar
Worcestershire sauce
Honey
Dijon
Sirloin Steak
Fresh veggies – mushrooms, bell pepper, red onion, and garlic
Garlic powder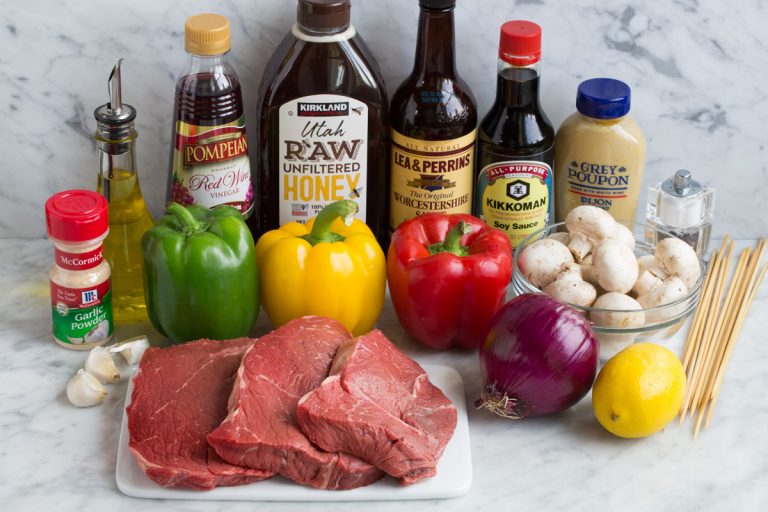 How to Make Steak Kebabs
Make the marinade: in a mixing bowl whisk together olive oil, soy sauce, lemon juice, red wine vinegar, Worcestershire, honey, dijon, garlic and pepper.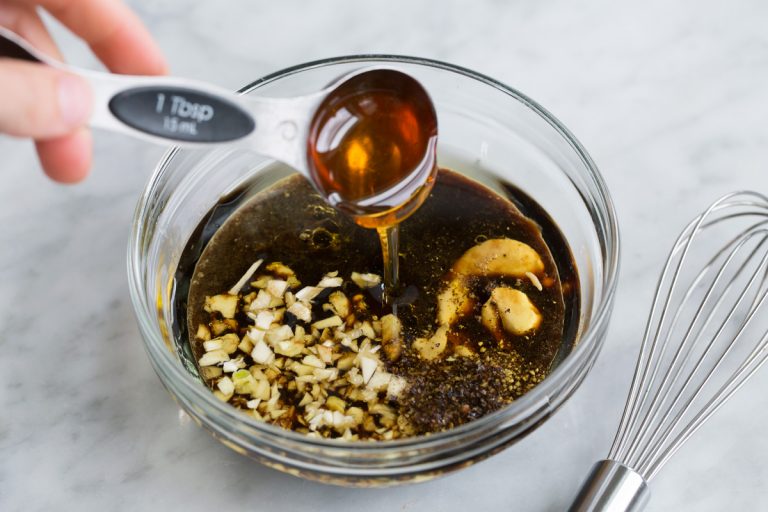 Add marinade to steak: place steak into a gallon size resealable bag, pour marinade over steak then seal bag while pressing out excess air and message marinade over steak.
Rest in refrigerator: transfer to refrigerator and allow to marinate 3 – 6 hours.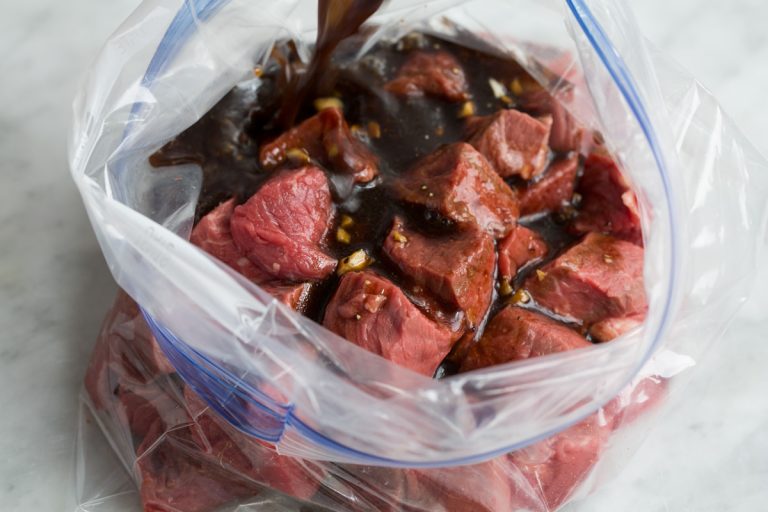 Preheat a grill over medium-high heat to about 425 degrees (partway through preheating clean grill grates if they aren't already clean).
Toss veggies with oil and seasoning: with veggies on a cutting board, drizzle with oil and lightly toss to coat.
Sprinkle veggies evenly with garlic powder and season with salt and pepper.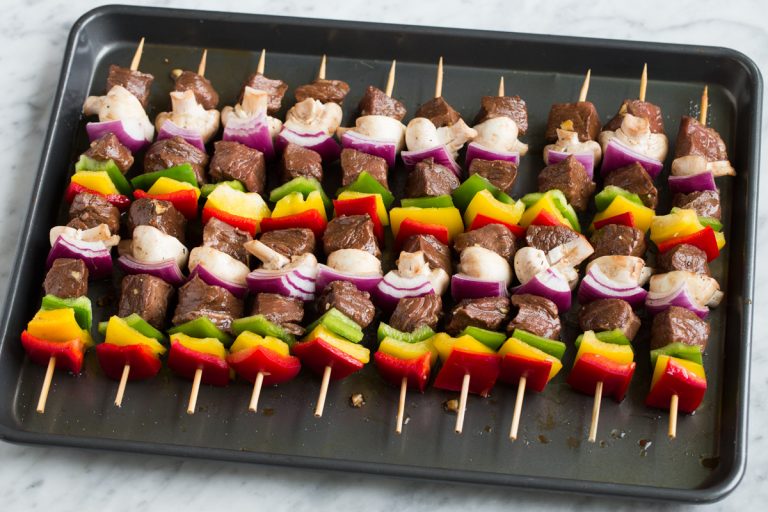 To assemble kebabs: layer steak and veggies onto kebabs in desired order, work to fit 4 steak pieces onto each kebab.
Cook kebabs on lightly oiled grill grates: brush grill grates lightly with oil.
Place kebabs on grill and grill until center of steak registers about 140 – 145 degrees for medium doneness, turning kebabs occasionally, about 8 – 9 minutes.
Serve warm.