INGREDIENTS
6 slices bacon, cut into 1″ pieces
1 zucchini, cut into half moons
1/2 red onion, thinly sliced
4 oz. baby bella mushrooms, sliced
3/4 lb. spaghetti, cooked according to package directions
5 egg yolks
1 c. heavy cream
1/2 c. freshly grated Parmesan, plus more for serving
Kosher salt
Freshly ground black pepper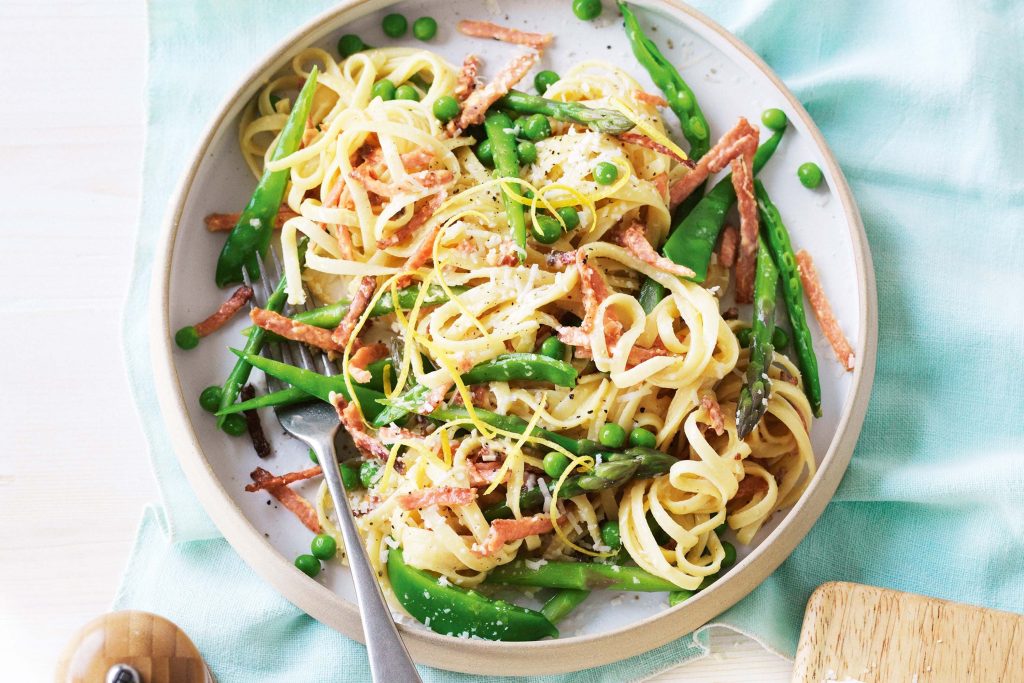 DIRECTIONS
In a large skillet, over medium heat, cook bacon until crispy, 10 minutes. Remove bacon from skillet, reserving the bacon grease.
Over medium heat, cook zucchini, onions, and mushrooms until soft, 7 minutes. Turn off heat and add cooked spaghetti and cooked bacon.
In a medium bowl, whisk together egg yolks, heavy cream, and Parmesan. Pour over spaghetti while it is still hot and toss to combine. Season with salt and pepper. Serve with more Parmesan.
MAKINZE GORE. (2018). PRIMAVERA CARBONARA. 2020, de DELISHhttps://www.delish.com/cooking/recipe-ideas/a19687233/primavera-carbonara-recipe/